Exercise

If you need some creativity when it comes to your workouts, give this a go: create your own "pyramid" workout. Don't worry, you won't need to travel to Egypt and climb the pyramids each day, but it might be similarly tough!

Here's how it works:
Choose 1-3 exercises
Decide how many repetitions you'll start with, and how many maximum repetitions you want to do so that it increases and decreases, for example: 10, 15, 20, 15, 10
Set your timer once you're ready to start and time yourself to see how long it takes to complete. Complete the exercises as a circuit (e.g. lunges x 10, pushups x 10, bicycle crunches x 10, lunges x 15, push-ups x 15 and so on).
Do the same workout again a week or so later and see if you can beat your time to complete it!
Here's a ready-to-go full body pyramid workout for you to try:

Step ups (start with 10 reps per leg)
Push-ups
Bicycle crunches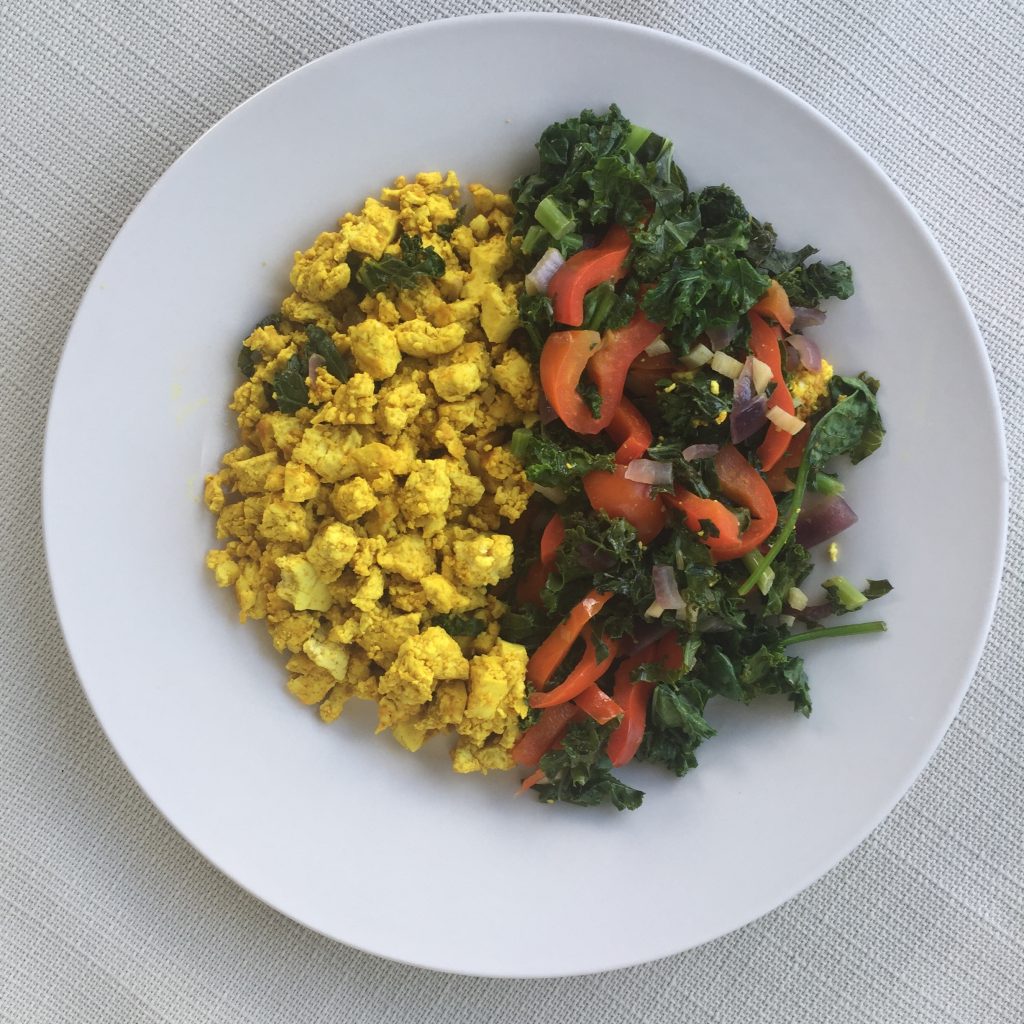 Nutrition
Opt out the eggs and try this nutritious and delicious tofu scramble!

Scrambled tofu

Makes 2 serves
Prep Time: 30 minutes

INGREDIENTS:
300g firm tofu, mashed (if tofu really isn't your thing, substitute for 6 free range eggs)
1 tablespoon of olive oil
1/2 red onion, diced
1 red capsicum, sliced
2 garlic cloves, crushed
2 cups of kale/spinach chopped
1 tablespoon of parsley/chives/fresh herbs of choice
1 teaspoon of cumin powder
1/4 teaspoon of cayenne pepper
1/2 teaspoon of turmeric
1 tablespoon of savoury yeast flakes

INSTRUCTIONS:
Pat tofu dry and roll in a clean, absorbent towel with something heavy on top, such as a cast iron skillet, for 15 minutes.
While tofu is draining, prepare the sauce by adding the dry spices to a small bowl and adding enough water to make a pourable sauce. Set aside.
Prep veggies and warm a large frying pan over a medium heat. Add oil (or just water) and saute onions, and capsicum. Cook until softened, about 5 minutes.
Add kale, season with a bit more salt, and cover to steam for 2 minutes.
In the meantime, unwrap tofu and use a fork to crumble into bite-sized pieces.
Use a spatula to move the veggies to one side of the pan and add tofu. Sauté for 2 minutes, then add sauce, pouring it mostly over the tofu and a little over the veggies. Stir immediately, evenly distributing the sauce. Cook for another 5-7 minutes until tofu is slightly browned.
Serve immediately with the breakfast potatoes, or grilled tomatoes, mushrooms, baked beans and sourdough toast. Garnish with parsley and chives.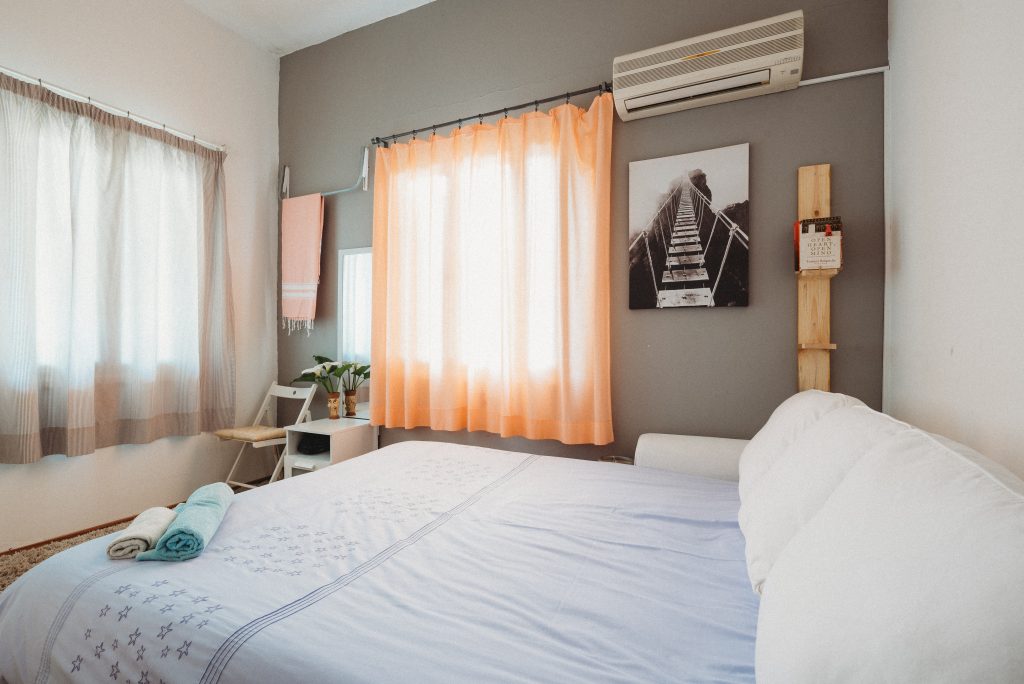 Mindset
A few weeks ago I shared two-morning rituals (imagine & breathe) that can positively impact the rest of your day. However, there are more things you can do in the morning to set your day right. In fact, it's been said that if you 'own the first hour, you own the day.' Try these morning rituals this week.

1) CONNECT

This morning ritual goes right along with the first two, and means recognising a higher power other than yourself and connecting with your true purpose for living. This is a window of time to be still – a much-needed practice in our world of deadlines, and on-the-go living.

Prayer and meditation have been found to help calm your mind, increase your focus and helps with time management. In other words, a short time of prayer and meditation can allow you to be more productive during the rest of your day. For me personally, this is a time to meditate connect spiritually with God, read the great wisdom book, the Bible, and centre myself before the day to come. How do you connect spiritually?

This can also be a time to better understand our own minds and where we're at, overcome any negative or challenging thinking and learn to be more authentic.

And if you don't believe me? Here are some of the benefits of prayer & time of meditation:

Regulation of high blood pressure
Better clarity of thought or less mental clutter
Reduction in stress and anxious feelings
Ability to activate the parasympathetic nervous system (restorative arm of the nervous system)
Improved sleep
Improved breathing
2) HYDRATE

We all know we need to drink more water for optimal health, as many people are in an acidic condition due to dehydration. So a great way to get this done is to start first thing in the morning. I start my mornings with a big glass of filtered water with a squeeze of lemon juice. Why lemon? It's a digestive aid and liver cleanser, and helps to alkalise the body. Try to drink as much water as possible between waking up and breakfast time, while still leaving 30 minutes if possible between drinking and breakfast.

Copyright © 2021 Alisha Christie