Exercise
Here is a really simple way to create a full-body workout in less than a minute!
The template below is based on 4 categories by which you'll be working every muscle group in your body (arms, chest, shoulders, back, legs, and core).
Instructions:
1. Choose 1 exercise from each category below.
2. Complete 10 reps of each exercise.
3. Complete each exercise as a circuit, going from one to the next.
4. Rest as needed to catch your breath between exercises.
5. Complete 3 rounds.
Exercise Categories:
Here are the exercise categories to choose from. Under each category is a short list of exercises, however any that would fall under each category will work.
1) Leg Exercise
Alternating Lunges
Goblet Squat
Deadlift
2) Push
Push Up
Shoulder Press
Chest press
3) Pull
Bent over Row
Pull Up
Plank Row
4) Core
Plank
Lying Leg Raises
Crossover Crunches
Now, give it a try. Choose one exercise in each category to build your own workout. How long did that take? Hopefully less than a minute!
Here's a sample workout using this template:
1. Goblet Squat (leg exercise)
2. Push Up (push)
3. Plank Row (pull)
4. Lying Leg Raises (core)
Complete 10 reps of each exercise back-to-back for 3 rounds, resting between exercises as needed. Workout done and dusted!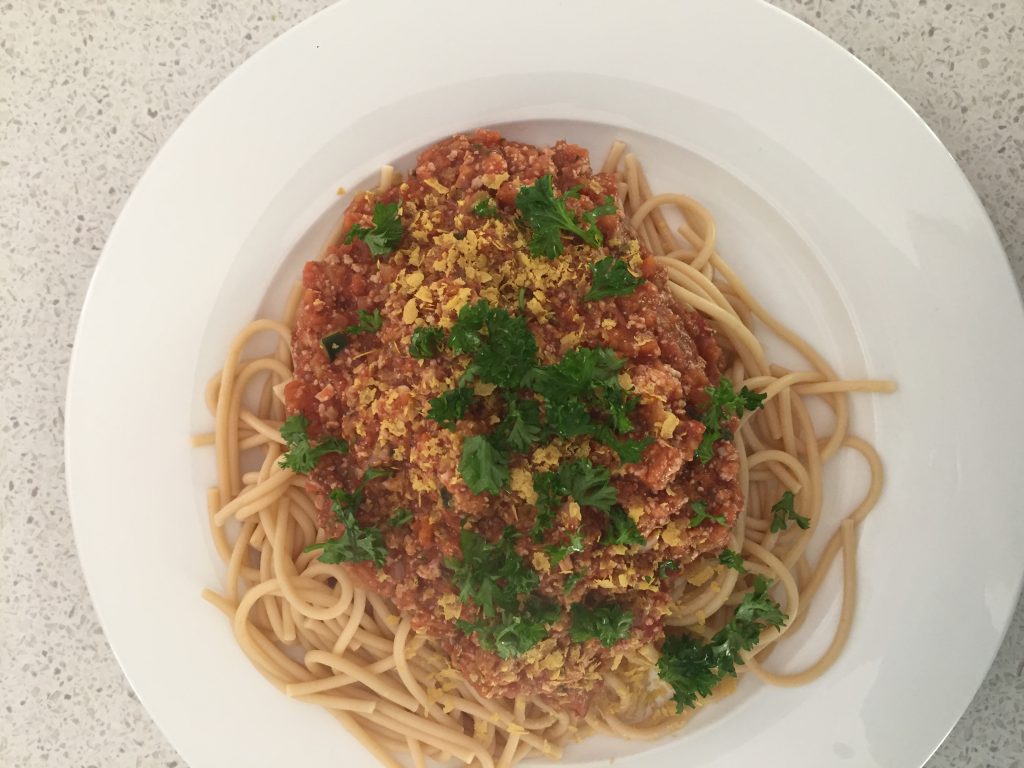 Nutrition
Add this recipe to your next 'meatless Monday!' A surprisingly delicious take on Spaghetti Bolognese that's better for the environment, less inflammatory than its original counterpart, and downright moorish.
Vegan Spag-Bol
Serves 4
Tomato sauce/purée 700g
Leggos bolognese sauce 500g
Tofu 350g
2 large zucchinis
3 large carrots
1 large onion
5-6 cloves garlic
Himalayan rock salt to taste
1 cup chopped walnuts
SAN Remo spelt pasta (or any other pasta)
Drizzle of tamari sauce
Savoury (nutritional) yeast flakes to garnish
P.S. Did you know savoury yeast flakes are a great source of plant protein (4g per Tablespoon) as well as B vitamins!
How To:
Cook the pasta according to the packet instructions. COntinue with the rest of the steps while the pasta is cooking.
Blitz (or dice finely) onion and garlic, then saute until translucent.
Blitz (or grate) the carrot and zucchini. Add to the onion and garlic and cook for 3-5 minutes.
Blitz (or crumble/mash) the tofu to mince consistency. Add tofu to the sauce mix, stirring through. Cook for another 2-3 minutes.
Add the tamari and some salt to taste, and mix through.
Add the walnuts and pasta sauces and stir through until well combined.
Serve on top of the pasta & enjoy!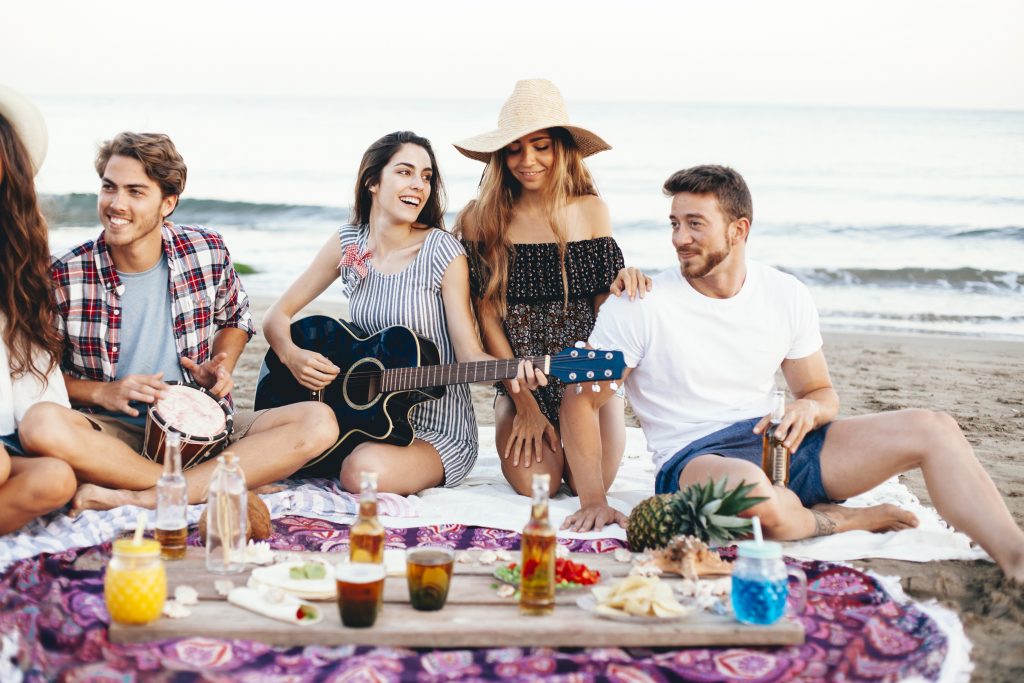 Mindset
Sometimes when life gets uber busy, relationships can be the first thing to suffer. We need to keep a check on this, however, because we are relational creatures, and spending time in positive connection with others boosts our health on many levels.
This week your challenge is simple. Schedule a catch up over a meal with someone you've been meaning to connect with lately. Make it happen (at least connect and schedule) in the next 24hrs.